Jane Wang
Composer/multi-instrumentalist/multimedia artist Jane Wang develops and curates/co-curates work in the disciplines of installation art, fluxus, musical instrument construction, performance art, video. Her works have shown at the 2009 Open Performance Art Festival (Beijing), Fluxhibition 3, A Book About Death (NYC), various happenings by Matthew Lee Knowles (UK). She curated the 2012 six month series: the art of the UnGrand @mobius (55 Norfolk St, Cambridge, MA location), organized, co-curated and performed in mobius @Judson Memorial Church (NYC), continues to curate the ongoing mobius blogs and open calls for work: Signs of Our Times and The Prostitution of Art.
She composed and performed scores for her long-time collaborator performance artist Hanne Tierney, and has an ongoing artistic partnership with choreographer Nathan Andary. She previously developed sound scores for playwright Renita Martin, conceptual artist Jason Hendrik Hansma, choreographers Danny Swain, Liz Roncka, Yuka Takahashi.
Her sculptures knit from electrical wire have shown at Mobius, Zeroplan, The NY Fountain Art Fair 2011 (NYC), Forest, For the Trees (Los Angeles), Boston City Hall, the Gordon-Nash Library (New Hampshire) and Maudslay State Park (Massachusetts). She received a 2013 Drama Desk Nomination for Outstanding Music in a Play for Hanne Tierney's Strange Tales of Liaozhai wherein she performed on and built space plates - the invention of Tom Nunn.
The 2011 Mobius Wearable Art Show : co-curators: James Ellis Coleman, Alison Safford
Psychik Ballerina : fabricated for conceptual artist Albert Negredo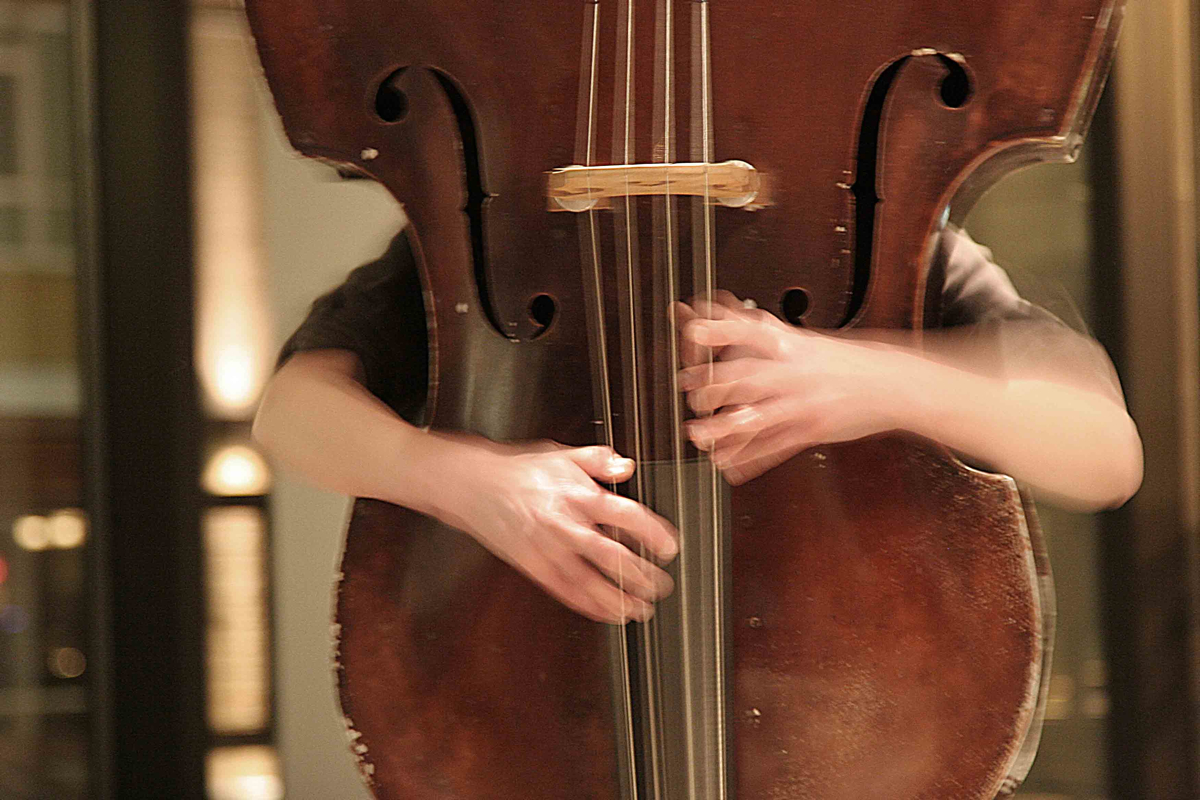 Spooky the Owl
knitted wire
Maudsley State Park Group Exhibition, 2018
dadamobile!
with Nathan Andary as a dadabex
photo: Edward Monovich
Bicycle spoke metal Instrument designed and constructed by the artist; in the background, one of the space plates, invented by Tom Nunn, designed and fabricated by the artist.
image from video still: Hanne Tierney's Strange Tales of Liaozhai @Here Arts Center, NYC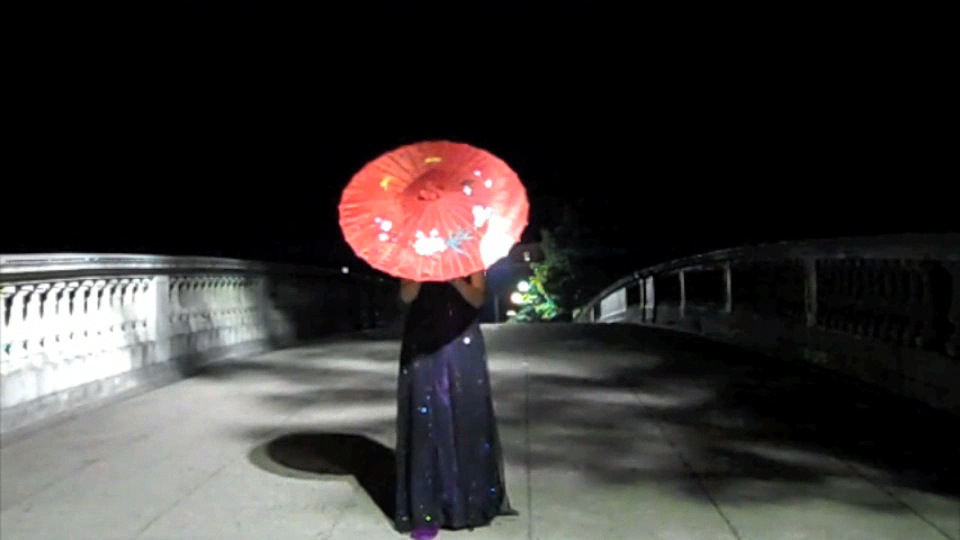 video still from Dream Homage
shot around midnight on the Weeks bridge in Cambridge, MA (ultraflip on tripod)
homage to Wenxiong Lin's video Legend
Juddertone: public presentation of collaborative works between composers and choreographers. At BU Dance Theater, 11/13/09. This photo: "Interval" by Jane Wang and Nathan Andary. Photo from Dress Rehearsal. Photo: ©Bob Raymond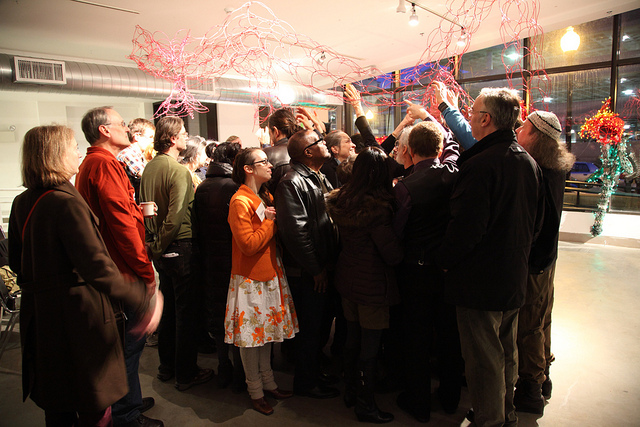 suspended flowering knitted wire sculpture - Jane Wang
2nd Annual Alternative Experimental Flower Show and Spring Equinox Event @ Mobius [725 Harrison Ave, Boston]
March 20, 2011. Photo: ©Bob Raymond.
Alien on a bench
site-specific knitted wire sculpture installed at the Gordon-Nash Library in New Hampton, NH, as part of a solo sculptural exhibition/show - August 2016