Jimena Bermejo
My artist statement is an on going work in progress. Here are some ideas I am working with:
1-I am interested in human physicality and behavior. Social issues, memories, and music inspire my work. I often start ideas, and as the work evolves, I accept, explore and then develop unintentional makings of movement and its various thematic intersections.
In recent years, I have created intimate relationships with audiences by setting them physically closer to the performance space and by inviting them to be physically active and therefore more emotionally engaged. The use of video and sculptural elements enhances the interaction with the audience while simultaneously deepening thematic content. I want the audience to interact and communicate with me and with eachother.
2-Violence and humor often show up in my work, not always interacting in the same piece, but present nevertheless. For me, art is a place where violence can exist if it is possible, in a benevolent way. Through my work I wish to mirror and raise awareness to what is happening in the world around us. I use sense of humor in a similar way, to show the absurdity of some of the behaviors, stereotypes, and relationships in society.
I approach my work as an experiment engaging materials, technology and my audience in a kind of laboratory experience. I set up structures in which the work will unfold in the eyes of the viewer. Sometimes the viewer also becomes part of the experiment.
3-I know my body but I don't know yours, I want to know more about my mind, I want to get to my subconsious through art and expose the scary parts. You may get to know yours too if you play with me. We are surrouned and influenced by others, whether we want it or not, by "others" or the lack of "others".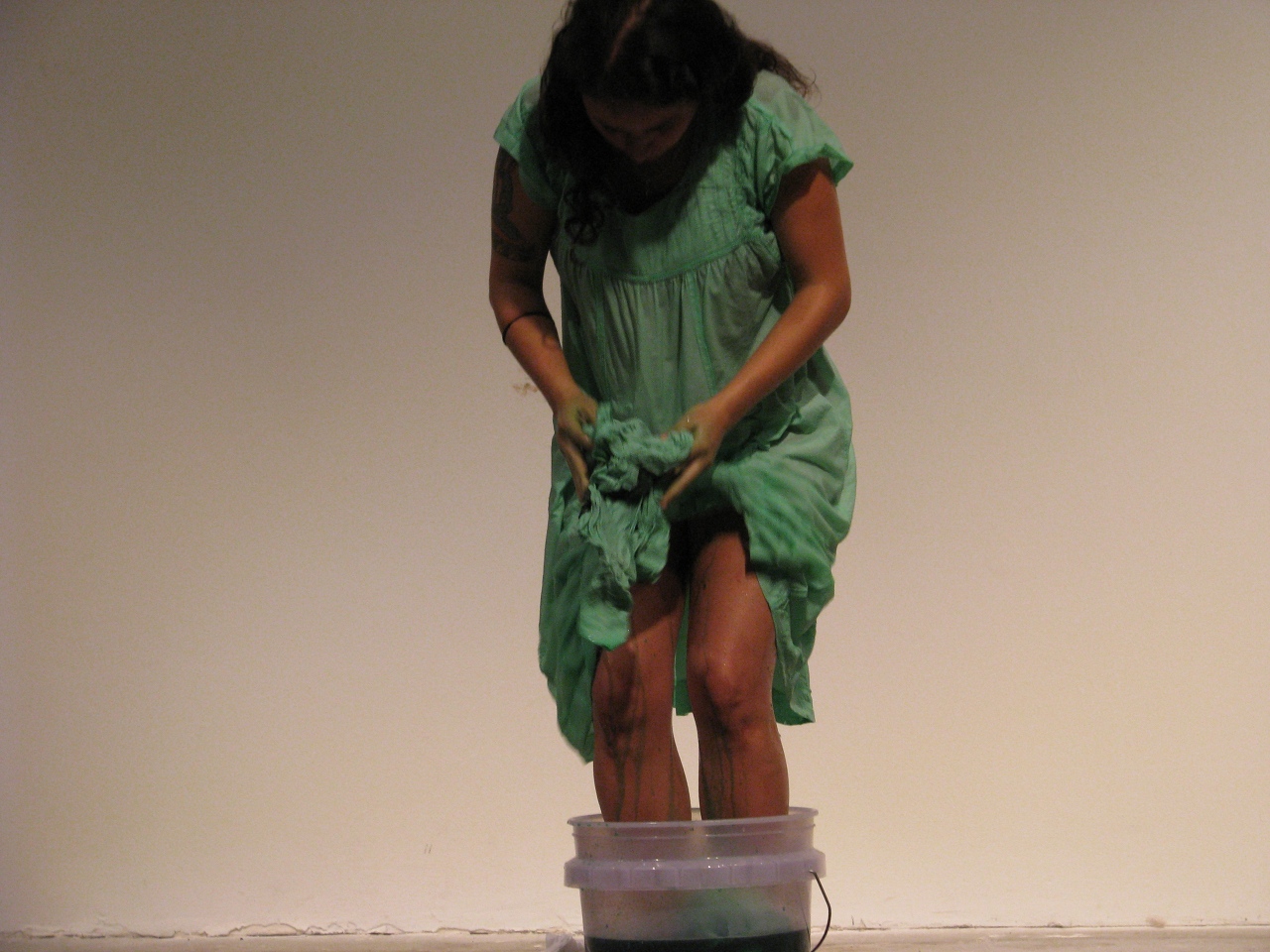 video still from
Jimena Bermejo
Video Installation
May, 2009
Bakalar Gallery, Boston Mass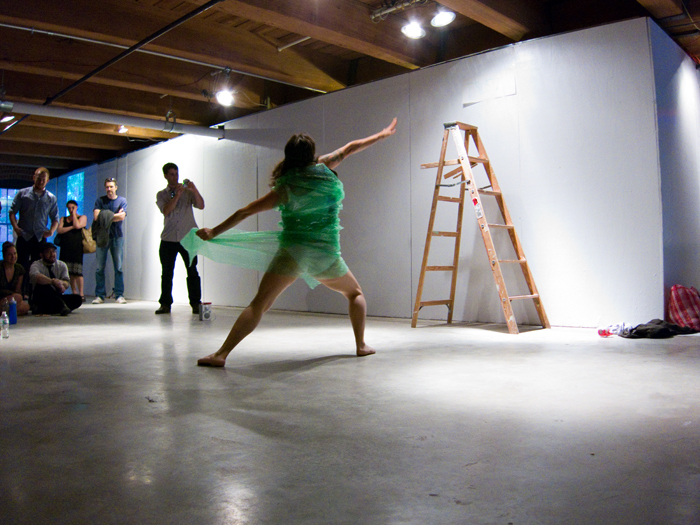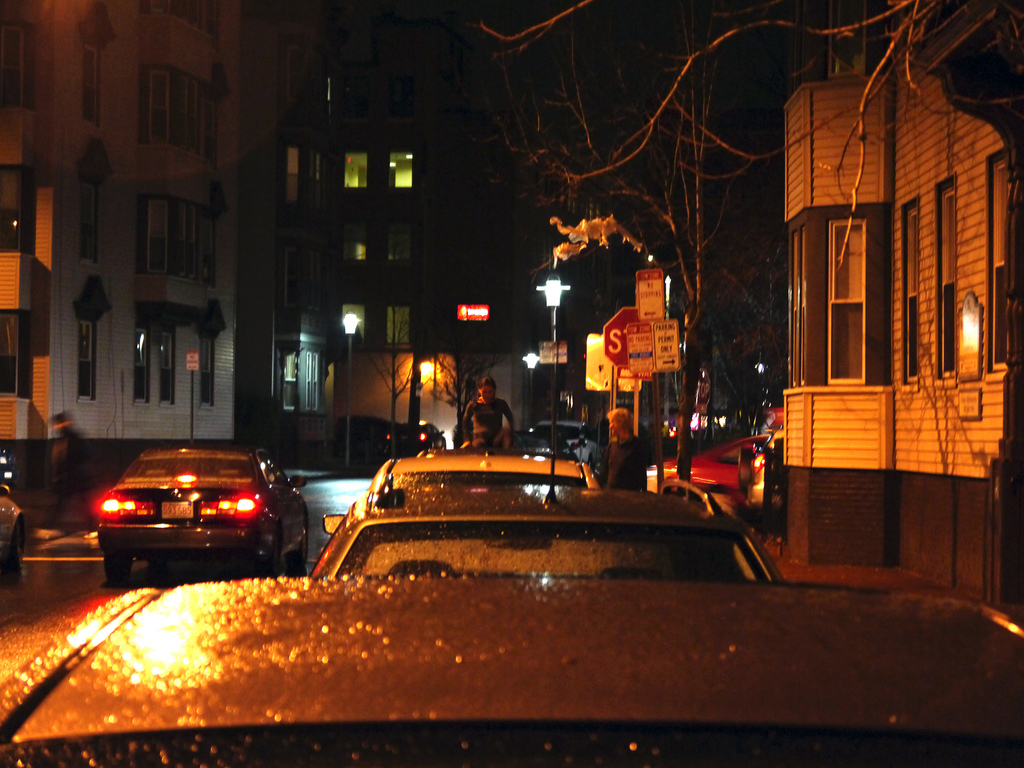 TINDERBOX SERIES@MOBIUS 12/07/12, 55 Norfolk Street Cambridge, MA USA, performance by JIMENA BERMEJO Truth or Dare. PHOTO©Mobius JR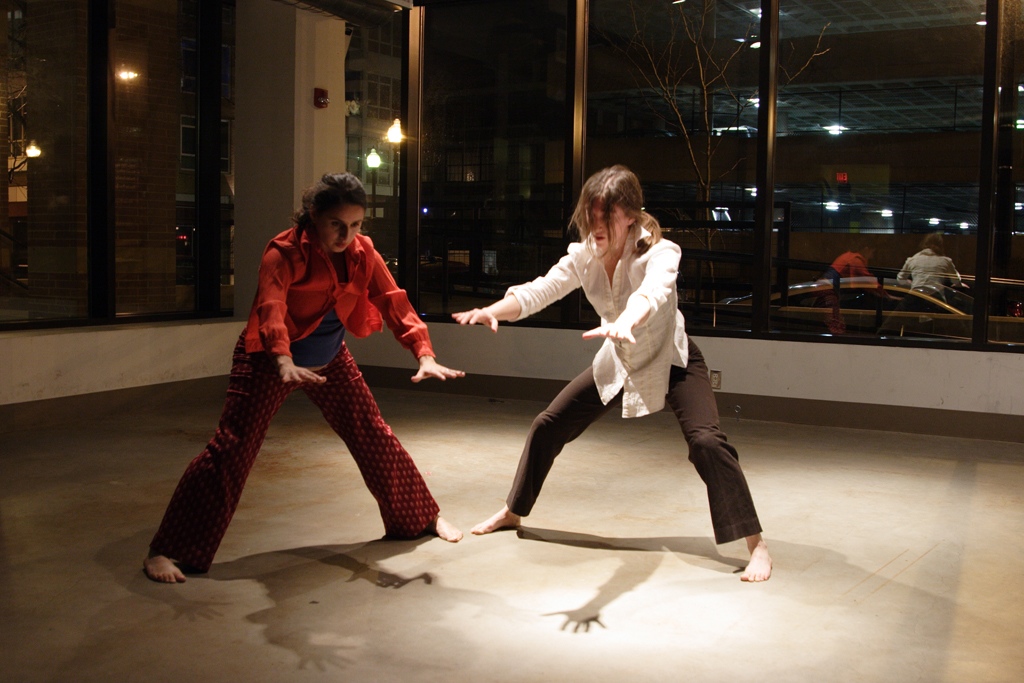 Experimental Movement/Dance: Works-in-Progress @mobius [725 Harrison Ave, Boston], Jimena Bermejo, Alli Ross, Curator: Jane Wang, December 2008. Photo: ©Bob Raymond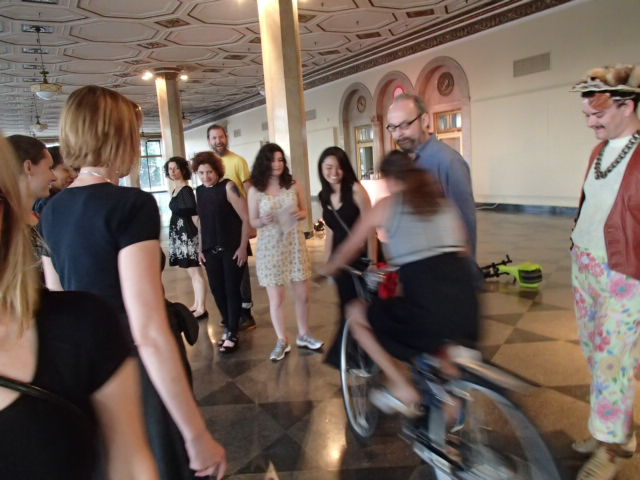 Jimena Bermejo performance
June 21, 2014
808 Gallery for Mobius INFUSE
photo by Mobius Artist Margaret Bellafiore