Margaret Bellafiore
Born in Brooklyn, New York, Margaret Bellafiore grew up on an island (Staten) in New York harbor.
She studied Biology for her undergraduate degree at St. Johns University and later received a Diploma and Fifth Year Certificate from the School of the Museum of Fine Arts, Boston. She received the Boit Prize and was awarded the Clarissa Bartlett Traveling Scholarship for her installation "On Becoming My Great Grandmother." Finding the cave on the island of Levanzo, she saw evidence of her ancestors.
Bellafiore has been a member of the Mobius Artists Group since 1992. She has been a participant in many Mobius projects including artist exchanges in former Yugoslavia. Bellafiore is presently developing a series of drawing events at Mobius called Performing on Paper.
https://www.flickr.com/photos/mobiusorg/10673940585/in/set-72157637314272605
She is a member of the art faculty of Bridgewater State University and received a Whiting Foundation Travel Grant in 2008 to visit the sites of Van Gogh's last works in Arles, France. While in France, she was inspired by the prehistoric drawings on the cave walls of the Grotte de Font de Gaume. Bellafiore received a grant from the Puffin Foundation in 2010 to support the "Combat to Campus" project, a sound installation of the voices of veterans. Bellafiore has written about the internal conflict she had while doing this project. Her writing was published in the June 2012 issue of the Bridgewater Review as well as in the American Association of University Professors journal, Academe: https://www.aaup.org/article/combat-campus#.UscaaZiA3IU
Bellafiore completed an artist residency at Zeleny Les in the Catskill Mountains, NY in 2012 where she exhibited a site specific installation, "Only Sunlight Can Penetrate the Forest." https://zelenyles.org/
In 2013, she made the video "Water=Life" a performance of walking the Kidd Brook at Zeleny Les while commenting on the threat of fracking to the drinking water. The Catskills watershed is the water source for the residents of New York City. See https://vimeo.com/83100070
Listen to Bellafiore's audio interview of Heidi Gogins of Catskills Citizens for Safe Energy: https://soundcloud.com/zelenylesartistresidency/margaret-bellafiore-inte...
Concerned about global warming and shocked by the impact of Hurricane Sandy on her hometown, Bellafiore created an installation with sound, drawings and ice entitled "The New Earth." https://www.flickr.com/photos/mobiusorg/sets/72157633201882740/
She recently completed a training developed by Al Gore to become a Climate Change Leader. www.climaterealityproject.org
In 2014, Bellafiore collaborated with writer Christine Cissy White to develop an interactive installation exploring the impact of trauma. Body Language was exhibited at Mobius and was reviewed by Suzi Grossman September 17, 2014. (http://www.suzilooksatart.com/?p=1361)
She now lives on a narrow peninsula with a bay at the end of her street and a river at the top.
Climate Collapse Dialogue Blog
In September 2015, Bellafiore sponsored a group exhibition at mobius exploring climate change, entitled "DON'T LOOK AWAY!
Bellafiore, Eccles and Lau performed a "scientific re-investigation" of the results from the June 2015 Environmental Protection Agency Report on Hydraulic Fracking.
See excerpt from performance at :
TESTING THE EPA STUDY
https://vimeo.com/149147117
In 2019, she created the video "Breathe In Breathe Out" in honor of the Fore River Residents Against the Compressor Station. Performance: Margaret Bellafiore ; Lighting and Camera: Milan Kohout
https://vimeo.com/346462266



PERFORMING ON PAPER OCTOBER 28, 2012 @Mobius October 28, 2012, performance by Margaret Bellafiore Photo©Mobius JR,
Global (Installation) @mobius [725 Harrison Ave, Boston, MA]
Installation by Margaret Bellafiore (MAG), January, 2008
Photo: Bob Raymond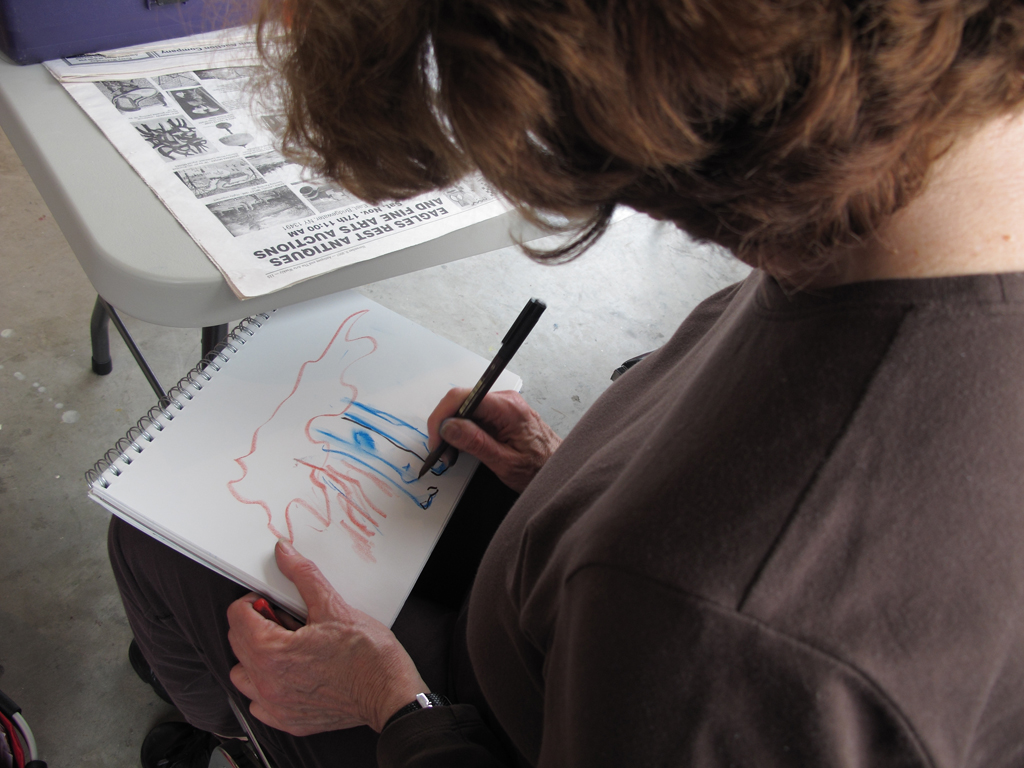 DRAWING MARATHON 6 @mobius [725 Harrison Ave, Boston, MA]. Organized by Margaret Bellafiore.
Performers include; sara june, Jane Wang, Nathan Andary, Max Lord, EL Putnam. 3/14/10. Photo: ©Bob Raymond.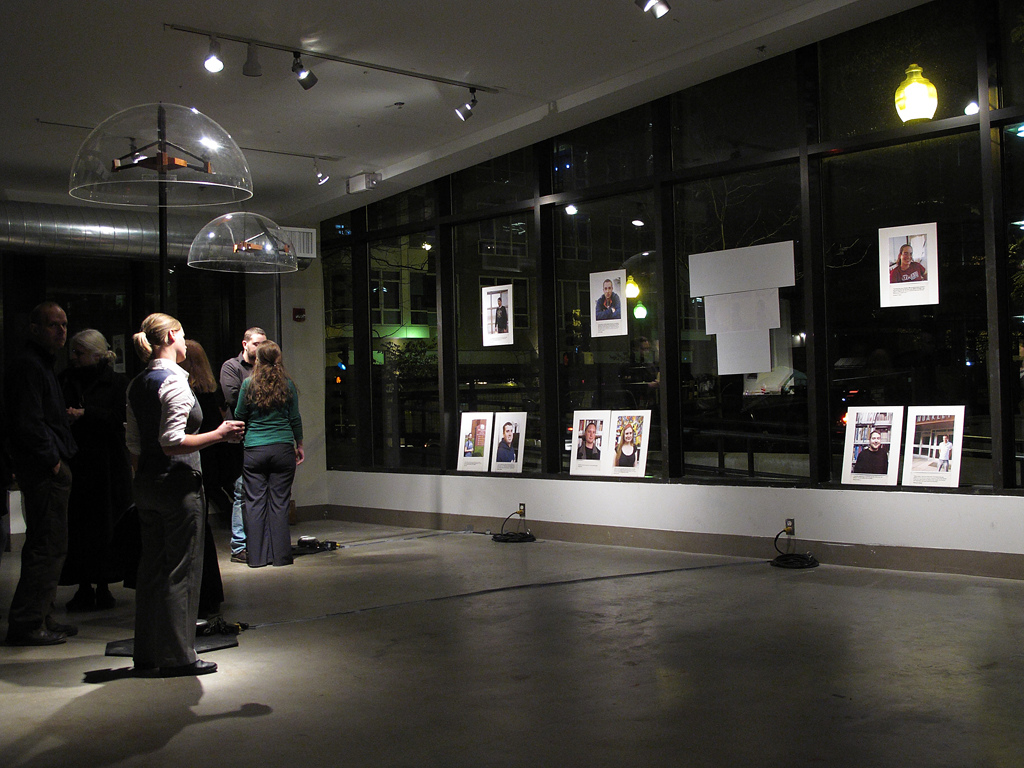 "Combat to Campus" a sound installation at Mobius [725 Harrison Ave, Boston, MA] BY MARGARET BELLAFIORE of the voices of veterans on the Bridgewater State University campus. Photo ©Bob Raymond, 11-11-10.
"Otoacoustic Transmissions" Experimental music performance by Tom Plsek, Jane Wang, Grant Smith, at Mobius [725 Harrison Ave, Boston, MA], With Margaret Bellafiore, realtime drawing. December 2008.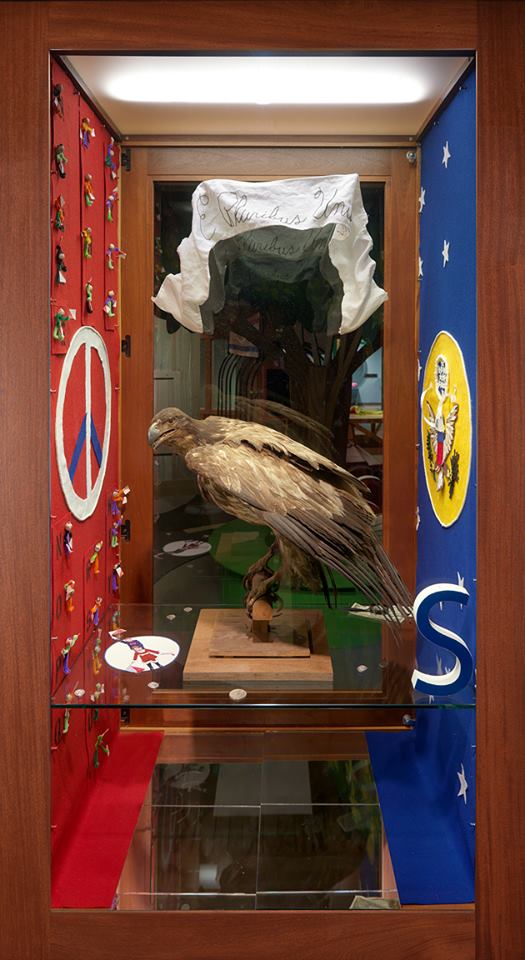 Window installation at the Boston Children's Museum for the letter "S." "S" for Symbol. The window held many objects including a 100 year old stuffed American Bald Eagle and a Peace Sign. Photos of 4 grandchildren holding semaphore flags indicating the letters N and D, symbolizing Nuclear Disarmament. These flags form the interior design of the peace symbol.