Marilyn Arsem
Marilyn Arsem has been creating live events since 1975, ranging from solo performances to large-scale works incorporating installation and performance. She has presented work at festivals, alternative spaces, galleries, museums, conferences and universities throughout Europe, Asia, North and South America.
In many of her recent performances, Arsem has focused on current political issues. Her site-specific performances respond to both the history of the site, as well as to the immediate landscape and materiality of the location. The events are designed to implicate the audience directly in the concerns of the work, to create an experience that is both visceral and intellectual. To accomplish this, she incorporates a broad range of media, and often engages all the senses. Sites have included a former Cold War missile base in the United States, a 15th century Turkish bath in Macedonia, an aluminum factory in Argentina, and the site of the Spanish landing in the Philippines.
She taught at the School of the Museum of Fine Arts, Boston, for 27 years, establishing one of the most extensive programs internationally in visually-based performance art.
To see examples of Marilyn Arsem's work, go to her website: http://marilynarsem.net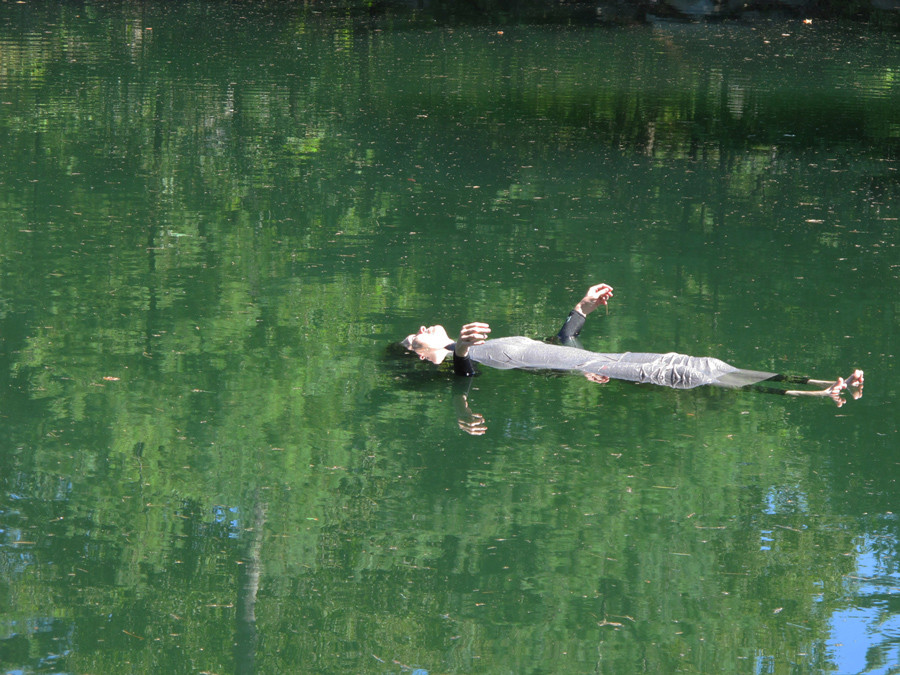 "Adrift"
photo by Chelsea Coon
durational performance by Marilyn Arsem
1st Biennial Festival of Performance Art and Sound ArtContemporary Arts InternationalActon, MA
September 2013
The Cure. Marilyn Arsem. 2013
Marilyn Arsem, Edge, Performance at Near Death Performance Art Experience, Boston Center for the Arts Cyclorama (Boston, MA), Photo by Daniel Deluca, 2013
"Earth and Oranges"
photo by Ana Rita Rodrigues
durational performance by Marilyn Arsem
Fem 12 International Festival of Performance
Girona, Spain
December 2012

"Marking Time V"
photo by Monika Sobczak
7 day/24 hour durational performance by Marilyn Arsem
Venice International Performance Art Week
Venice, Italy
December 2014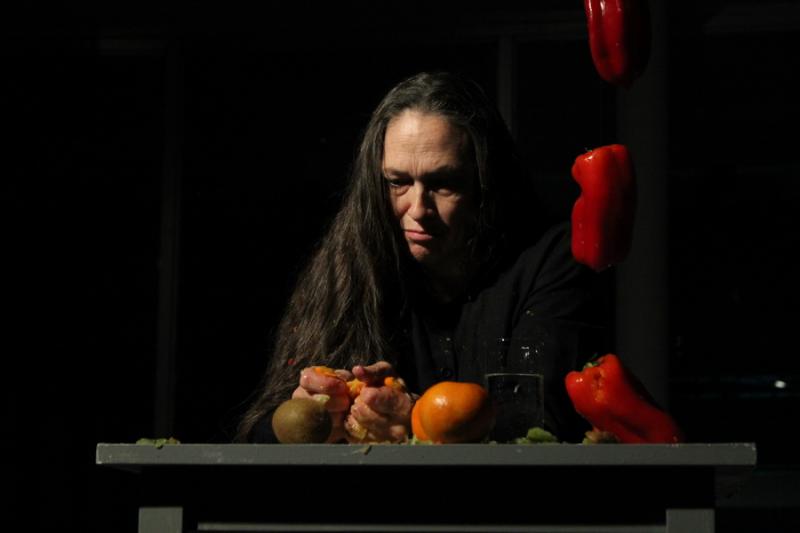 Marilyn Arsem - US Domestic Policy II, Perfromance at Live Action New York 2010; photo: D.Romanovski