Sara June
SARA JUNE
Sara June is a Boston-based performance artist whose work is rooted in body-based forms. Sara has been performing as a dancer/choreographer and performance artist since 1991. Since 2006, she has performed with sound artist Max Lord as half of the duo Lord and June on large-scale conceptual projects and in collaboration with many members of the experimental arts' communities of Boston, NYC, and internationally. An active member of the Mobius Artists Group since 2009, Sara approaches performance as an opportunity to develop and test new movement languages and create visual and emotional environments that challenge perceived boundaries of self, species, and consciousness. Her influences include Japanese and American experimental performance, particularly Butoh and body weather, contemporary movement improvisation, somatic practice, and yoga. She has trained intensively with Butoh master artists Katsura Kan, Hiroko Tamano, Natsu Nakajima, Su-En, Diego Pinon, Vangeline, Deborah Butler, and Jennifer Hicks, body weather with Zack Fuller, and contemporary movement improvisation with Liz Roncka and Olivier Besson. She is currently completing a 500-hour yoga teacher certification program with master teacher Barbara Benagh. Sara performed as a member of the Butoh companies The Vangeline Theater (NYC) from 2006-2008, and Kitsunebutoh (BOS) from 2001-2004. She holds a BFA in Painting from the Rhode Island School of Design, an M.Ed in Human Development from Harvard University, and an MSW in Clinical Social Work from Boston University. In addition to her artistic practice, Sara currently works at the Massachusetts General Hospital with patients and families who have been impacted by neurological disease and at Mobius as a Butoh teacher to a dedicated group of students.
Writing, video, and text about her work and the work of Lord and June can be found here:
From the piece, Luminous Skeleton (2017) by Lord and June.
Photo by Gabriel Rizzo
PEACOCK
Public Movement and Sound Performance at Reachfest at the Wistariahurst Museum in Holyoke, MA.
Sara June - Greenway Dance 2009
Rose Kennedy Greenway.
Photo by Jane Wang
August 2, 2009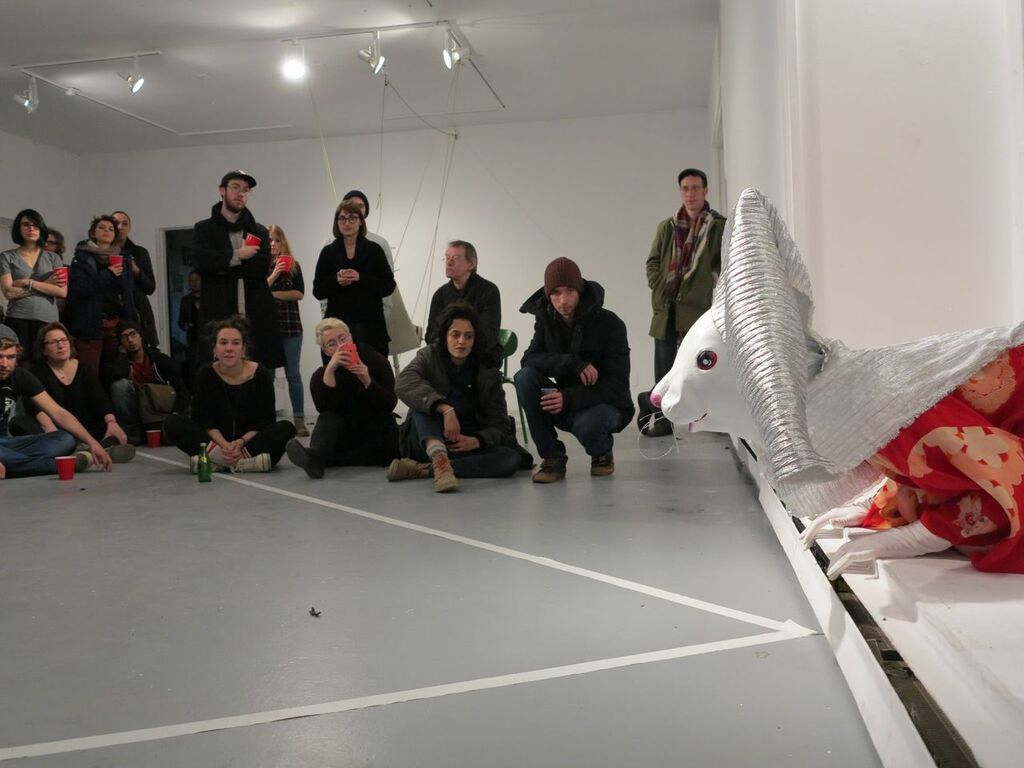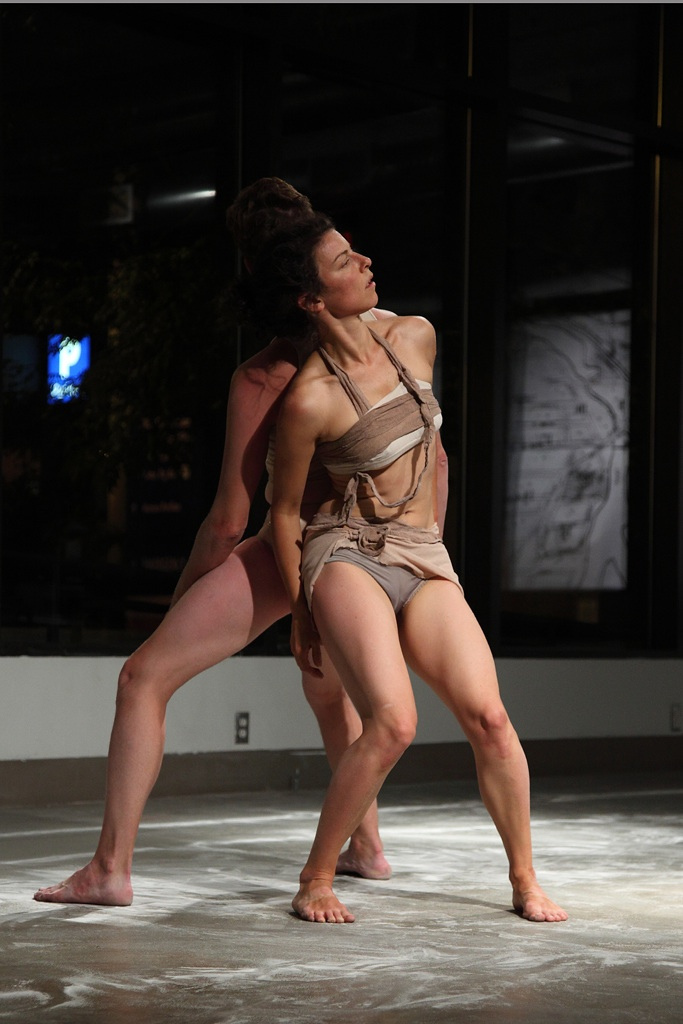 Tidal - Sara June and Nathan Andary
Photo by Bob Raymond.
Performed at Mobius [725 Harrison Ave, Boston, MA] on August 13, 2010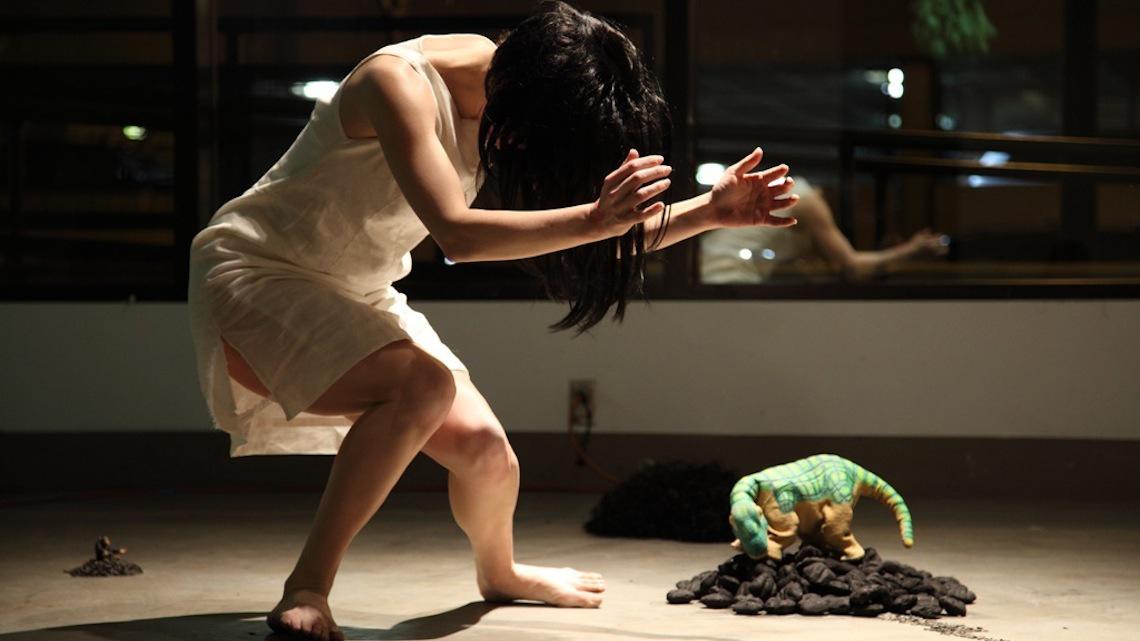 PLEO III
Concept, choreography, and performance: Sara June
Sound design and performance: Max Lord
Photography: Bob Raymond
@mobius [725 Harrison Ave, Boston, MA]
PLEO® robot is a product by Innvo Labs.
Pink Island
Public Movement Sound Performance on Spectacle Island